Main content starts here, tab to start navigating
Bethany Beach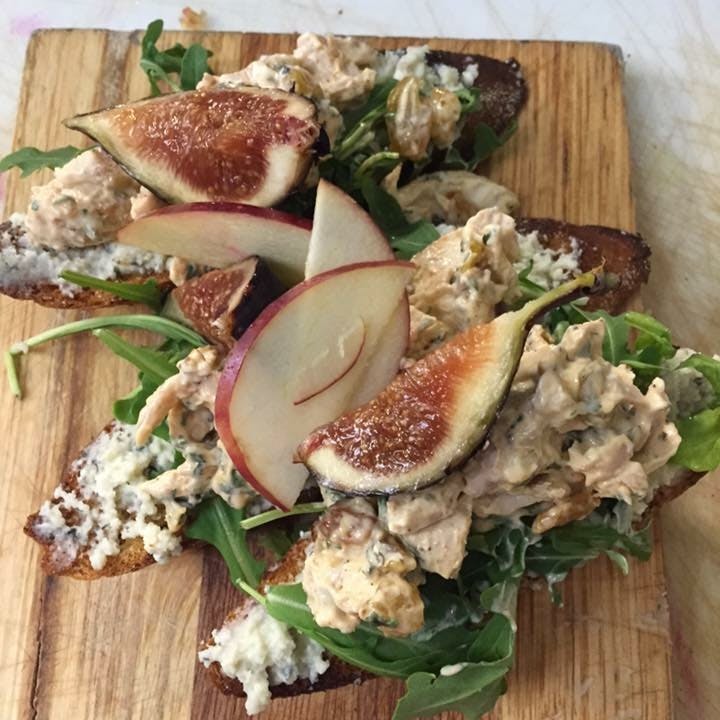 Hours & Location
789 Garfield Parkway,
Bethany Beach, DE 19930
302-539-4550
Sunday - Thursday: 4:00PM - 9:00PM
Friday & Saturday: 4:00 - 9:30PM
Live Music Every Monday from 6:00-9:00 with Everett Spells!
Reservations:
We do our best to honor your reservation requests. Due to social distancing requirements, our outside dining area is limited. Please be patient and understanding as we are operating on a first come first serve basis.
Menus
Fritti
Lightly Fried
Fried Roman Artichokes

Parmesan, capers, and limoncello aioli.

$11

Mozzarella Stuffed Zucchini Flowers

Truffled ricotta cream.

$10

Calamari

Flour-dusted and fried. Lemon wedge, Bob's Red Sauce.

$12

Brussel Sprouts & Pancetta

Shaved sharp provolone, dried cherries, reduced balsamic.

$10
Soup
Italian Wedding Soup

Mini meatballs, escarole, eggdrop, parmesan, and chicken broth.

$8
Salad
Baby Arugula & Shaved Parmesan

Pine nuts, lemon, and extra virgin olive oil.

$9

Classic Caesar Salad

Romaine, house-made dressing, Parmesan crouton crumble, lemon, shaved parmesan.

$9

Little Gems Lettuce & Roasted Pear

Gorgonzola dolce, roasted pine nuts, and prosecco vinaigrette.

$10

Beet & Goat Cheese Crema

My father's pickled beets, red onion, baby arugula, candied walnuts, dried cherries, whipped goat cheese crema.

$12
Antipasti
Starters
Burrata Bruschetta

imported burrata cheese, roasted pepper, baby arugula, aged balsamic, grilled croistini.

$10

Difebo's Garlic Bread

Melted parmesan, sharp provolone, fresh herbs and spices, E.V.O.O, Bob's Red Sauce.

$9

Steamed Mussels

Slow-roasted tomato, fennel, Calabrian chili, grilled bread.

$12

Broccoli Rabe & Sausage

Sautéed, garlic and oil, parmesan cheese.

$12

Grilled Octopus

Chilled baby potatoes, string beans, arugula, lemon agradolce.

$12

Veal Ricotta Meatballs

*hand-dipped* ricotta, flor di latte, basil, Pomodoro, and crostini.

$10
Entree Salads
Difebos Antipasto Salad (Since 1989)

Romaine, assorted meats, sharp provolone, Kalamata olives, artichhoke hearts, roasted red pepper, asparagus, cheeses, cento vinaigrette (Bethany only).

$18

Casear Entree

Our classic Caesar salad topped with: YOUR choice of Meatballs (2), Grilled Chicken, or Chicken Cutlet.

$19

Grilled Fish Caesar Salad

Fish of the day over our classic Caesar salad.

M/P

Seared Seafood Positano

Seared Fish of the Day, Little Gems lettuce, romaine, beets, egg wedges, tomato, polpo, chilled shrimp, potato and string beans.

$28
Ravioli, Tortelacci & Risotto
From scratch everyday in our kitchen & market
Classic Cheese Ravioli

Ricotta and Parmesan ravioli with Bob's Red Sauce.

$18

My Grandmother's Abruzzo Ravioli

A touch of sweet ricotta and my grandmother's LOVE. Topped with Bob's Red Sauce.

$18/$9

Chicken & Wild Mushroom Risotto

Creamy Arborio rice, buttery tomato sauce, sharp provolone cheese.

$28
Homemade Pasta
Fresh Homemade Spaghetti & My Grandmother's Meatballs

Big Bob's Sunday gravy. Simple and delicious. Fresh Pasta Choices: Spaghetti, Chitarra, Gnocchi Sardi, Rigatoni Meza, Tagliatelle, Torchiette.

$17

Tagliatelli Carbonara

Pancetta, Parmesan, egg.

$19

Shrimp Puttanesca

Fresh Chitara pasta, large shrimp, spicy pepperoncini, Cerignola olives, tomatoes, capers, Calabrian chili.

$26

Torchiette & Wild Mushroom

Truffle cream, aged Parmesan cheese, shaved black truffle.

$24

Sausage Ragu Rigatoni Meza

Chianti tomato sauce, sweet Italian sausage, fresh herbs, flor di latte cheese.

$24

Gnocchi Sardi--Broccoli Rabe & Sausage

House-made pasta, chopped broccoli rabe, ground sausage, creamy buttery caccio e pepe sauce, shaved Locatelli cheese.

$24

Fresh Homemade Potato Gnocchi

Hand-cut gnocchi, whipped ricotta, Pomodoro sauce, fresh basil, finished with Tuscan E.V.O.O.

$24

Spaghetti Aglio E Olio

House-made spaghetti, garlic, oil, black olive, touch of red pepper flake.

$19

Fresh Mafalda Bolognese

House-made ribbon macaroni, tossed with our classic meat sauce, flor di latte, and fresh hand-dipped ricotta cheese.

$26
Classics and Favorites since 1989
Classic Cheese Lasagna

Layers of house-made pasta, ricotta, mozzarella and Bob's Red Sauce.

$25

Parmesan-Crusted Chicken Cutlet

Mashed potatoes, sautéed broccoli rabe.

$25

Chicken Parmesan & Fresh Pasta

Fresh chicken, pounded and topped with Fior Di Latte mozzarella--served with a side of fresh pasta.

$25

Chianti-Braised Short Ribs

Wild mushroom risotto, crispy fried leek garnish.

$27

Free-Range Chicken Under a Brick

Lemon, rosemary and garlic marinated 1/2 chicken. My grandmother's string beans and potatoes.

$28

Herb-Crusted Fresh Fish of The Day

Over a white bean & escarole ragu, parmesan, buttery tomato seafood broth.

M/P

Shrimp $9

Veal Parmesan

Frenched, breaded 14oz veal chop. Topped with Bob's Red Sauce and Fior di Latte. Served with fresh pasta.

$48
Pizzetti
Neapolitan Pizza
Classic Margherita

Fresh pomodoro, fior di latte, fresh basil, Tuscan E.V.O.O.

$16

Wild Mushroom & Black Truffle

Mozzarella, whipped ricotta, fior di latte, wild mushrooms, truffle oil, and shaved black truffle.

$19
Sides
Broccoli Rabe

Garlic and oil, pinch of red pepper flake.

$9

Meatball or Sausage

Bobs Red Sauce.

$3

String Beans & Potatoes

E.V.O.O and roasted garlic.

$8

Fresh Spaghetti or Rigatoni

Bob's Red Sauce.

$9

Mashed Potatoes

Buttery and creamy.

$7
White Wines
Il Nido Sauvignon Blanc

Crisp green apples, nice clean finish

$10

$38

Tenuta Louisa Sauvignon Blanc

Grassy, hint of grapefruit, clean finish.

$11

$44

Terredora Greco Di Tufo

Rich and aromatic nose of apricot, peach and citrus. Full body, but balanced.

$52

Smoke Tree Chardonnay

Tropical fruit, creamy feel, clean finish.

$11

$46

Dreyer Chardonnay

Notes of melon and apple, light acidity, but well-balanced.

$13

$48

Iris Pinot Gris

Rich, smooth finish.

$13

$48

Il Nido Pinot Grigio

Full-bodied.

$10

$38

Ca Montini Pinot Grigio

Notes of lemon and apple peel, fresh and breezy.

$48

Fableist Albarino

Bright peaches with a lemon-lime twist. A cross between Chardonnay and Pinot Grigio.

$52
Red Wines
Folonari Chianti Classico

Big red fruit, dark chocolate

$10

Lilliano Chianti Classico

$46

Chianti Reserva Banfi

Full body, red fruit, nice finish.

$13

$54

Colimoro Montepulciano D'Abruzzo

Rich, bright red fruit.

$11

$44

UNO Malbec

Earthy tones, rich, dark fruit, full body.

$12

$46

Prisoner Unshackled Red Blend

Aromas of raspberry, blueberry, and violet.

$60

Michael Sullberg Merlot

Medium body, dark cherry flavors, smooth finish.

$10

$40

Fabliest Cabernet Sauvignon

Bold, full body, hints of black currant.

$62

Il Nido Cabernet Sauvignon

Full flavor, medium intensity, well balanced.

$10

$40

Jigsaw Pinot Noir

Lush, full mouth, dark red fruits, minerally.

$14

$52

Zensa Puglia Primitivo

This is thee Italian Zinfandel.

$12

$46

Carpineto Dogajolo, Tuscana Rosso

Drinks like a super Tuscan.

$12

$46

Rosso di Montalcino

Intense red fruit, plum, long finish.

$68

Barolo, Marchesi di Barolo

Big dry red with great balance, long finish.

$95

Brunello di Montalcino

Full body, rich with dark fruits and full finish.

$115
Sparkling & Rose
Conti Di San Bonifacio Prosecco

Crisp, clean, and refreshing.

$11

$42

La Vie Rose

Crisp, fruity wine

$10

$40

Il Nido Rose

Rich, semi-dry

$10

$36

Domaine Carneros

$62

Vueve Clicquot

$110

Ruffino Prosecco Splits

$12
Bottled Beer
Heineken 00

Coors Light

Amstel Light

Michelob Ultra

Stella Artois

Sierra Nevada
Draft Beer
Peroni

Dogfish 60 Minute

Miller Lite

Yeungling

Guiness
Cocktails
Homemade Sangria

$11

Midas Touch

Cuervo Gold, Gran Mariner, splash of mint simple, splash of lime, on the rocks.

Limon-tini

Absolut Limon, Limoncello, fresh lemon juice, simple

Autumn Gin Fizz

Gin, fresh lemon juice, agave, apple cider, prosecco floater.

Marlon Brando

House oaked Bourbon, hint of ginger cognac, bourbon soaked cherries.

Citrus Crush

Absolut Mandarin, pink grapefruit, lemon Pellegrino.

Luca Brasi (Midtown Manhattan)

Rye, walnut liquor, Creme de Cacao, dash of bitters.

Woo-woo-tini

Vodka, peach Schnapps, cranberry.

Pink-tini

Vodka, sweet pink tea - served extra chilled.

Raspberry Gimlet

Gin, fresh lime juice, raspberry, simple, fresh lime foam.

Cran/Rosemary Old Fashioned

Bourbon soaked cherries.

Louie Primo

Aperol, prosecco, mint simple.
Mocktails
Frank

O.J., agave, Pom juice, splash of lemon, fresh strawberries.

Dean-O

Grapefruit, agave, lime juice, Pellegrino soda, pinch of salt.

Sammy

Muddled cucumber, lime, simple, club soda.

Marilyn

Ginger ale, cranberry, mint simple, lime garnish.
Finishing Touch
Averna, Campari, Gran Mariner, Bailey's, Amaretto, Kahlua, Sambuca, Grappa Frangelico, Homemade Limoncello

Ports

10 yr & 20 yr

Cognacs

Remy, VSCP, Domaine de Canton