Main content starts here, tab to start navigating
Bethany Beach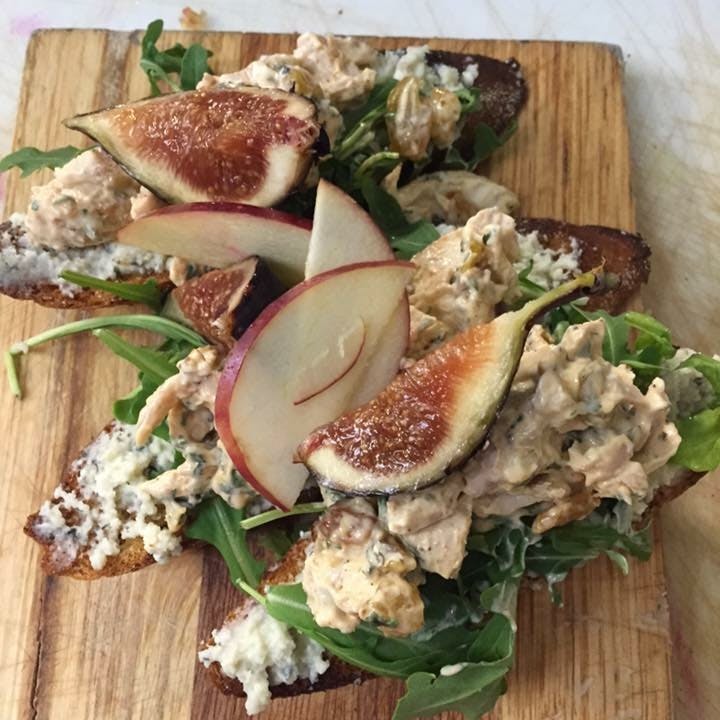 Hours & Location
789 Garfield Parkway,
Bethany Beach, DE 19930
302-539-4550
Monday-Friday: 4:00 - 9:30
Saturday & Sunday: 11:00 - 9:30
Specials:
Monday: Monday Madness | 5 courses | soup, salad, entree dessert | a glass of wine | $21
Available for Carry Out or Delivery at $24 | offer excludes wine
Reservations:
We do our best to honor your reservation requests. Due to social distancing requirements, our outside dining area is limited. Please be patient and understanding as we are operating on a first come first serve basis.
Menus
SOUPS & SALADS
ITALIAN WEDDING SOUP

Chicken broth, escarole and meatballs

$8

CAESAR SALAD

Panko Crumbs, parmesan, homemade dressing

$12
Starters and Table Shares
Veal and smoked mozzarella meatballs

crushed tomatoes, pesto Ricotta

$12

Mozzarella garlic bread

bobs red sauce

$10

Eggplant tower mozzarella

ricotta cheese, fresh basil

$12

fried calamari

evoo, parmesan cheese, white truffle

$12

house breaded mozzarella cheese

tomato jam

$12

Pumpkin bread

Cranberry apple Jam

$9
Mains
Abruzzo Salad

roasted peppers, fried eggplant, fresh mozzarella cheese, tomatoes ,artisan lettuce fresh basil balsamic vinaigrette Savory Scone

$16

Pan Seared Salmon

a warm white bean, tomato ragu, Grilled hearth baked bread

$16

Bob's Mediterranean Niçoise

Beets, tuna, potatoes, Tomato, onion, black olives over Butter lettuce. Cento red wine vinaigrette, Fresh Scone 16 Sub Salmon 18

Cesar Salad Toasted Parmesan Bread Crumbs, shaved Parmesan and Lemon with

Pan Seared Chicken Breast 14 (2) Meatballs 14 Pan seared Salmon 18

Crock Of Soup

with: Side salad and scone OR 1/2 sandwich

$14

White truffle Mac & Cheese

Cavatappi pasta, fontina, Havarti and cheddar, toasted bread crumbs

$16
PANINI & SANDWICHES
FLASH FRIED EGGPLANT PANINI

Arugula, roasted pepper, fresh Mozzarella Cheese, sun dried aioli. Side Salad

$13

ITALIAN GRILLED CHEESE

Tomato, provolone, fontina, cheddar, Ricotta and American

$12

Add Lobster $6

Add Mortadella $3

GRILLED CHICKEN PANINI

Fontina, ricotta and spinach, pesto mayo served with a side salad

$13

TUSCAN COLD CUT PANINI

Imported Italian cold cuts, mozzarella cheese, roasted pepper, arugula and tomato, fresh basil, served with a side salad

$12

HAND CARVED TURKEY AND MELTED HAVARTI PANiNi

Pesto mayo, tomato and bacon with a side salad

$13

Fresh Carved Turkey Sammi (served half or whole)

House Roasted Carved Turkey Sundried tomato aioli, arugula, tomato and bacon

$8

$15

Beef and Brie Sammi (served half or whole)

Thin sliced topped round, melted brie cheese, Tomato, honey ailoi

$8

$15
OLD SCHOOL CLASSICS | Since 1989
DIFEBO'S CHEESESTEAK

Fried onions, provolone cheese, lettuce, tomato add: hot pepper and sweet pepper

$10

SAUSAGE & GREENS

Italian sausage, sautéed broccoli rabe, garlic and oil, Sharp provolone

$12

ITALIAN ROAST PORK

Slow roasted pork, pulled and served in a delicately spicy cherry pepper, rosemary jus, with sharp provolone

$12

ADD SAUTEED BROCCOLI RABE $14

BIG BOB'S MEATBALL PARMESAN

Homemade meatballs, Bob's red sauce, provolone cheese - baked

$12

BIG BOB'S CHICKEN PARMESAN

Homemade breaded Chicken breast, Bob's red sauce, provolone cheese - baked

$13
Flatbreads
Margherita

Fresh Mozzarella, Tomato, torn basil

$12

Wild Mushroom

and white truffle, spinach, fresh mozzarella Havarti cheese

$14

Fig and Gorgonzola

Prosciutto, brie, gorgonzola, mozzarella and a drizzle of spicy honey

$14
Starters
Flash Fried Calamari

Big Bob's gravy, lemon wedge

$12

Veal & Smoked Mozzarella Balls

Pomodoro Sauce, ricotta cheese, crostini

$12

Garlic Bread

½ Loaf roasted garlic, mozzarella, parmesan cheese, Bob's red sauce

$10

Mussels and Roasted Fennel Arabiata

Italian Sausage, corn, tomato

$12

Stacked Eggplant Mozzarella

Ricotta Cheese, Fresh Basil

$12

House Breaded Mozzarella Cheese

Tomato Jam

$12

Broccoli Rabe and Sausage

Sautéed with Garlic and Oil

$12

Fresh Burrata and Fruit Jam

Grilled Crostini, White Truffle Honey, Aged Balsamic

$12
My Grandmother's Soup
Italian Wedding

Escarole, mini meatballs, egg drop, chicken broth

$9
Salads
Caesar

Homemade Caesar dressing, roasted garlic, panko parmesan, lemon side

$9

Entrée $14

Mixed Greens

Shaved Reggiano, Endive, Shaved Fennel, Cento Vinaigrette

$13

Top Your Salad

Seared chicken breast $7

Fish of the day | M/p

Bob's Meatball | each $3

Beet and Goat Cheese

Cranberry, Candied Walnuts, Apples and Goat Cheese

$13

Antipasto

PERFECT FAMILY TABLE SHARE SINCE 1989. An Assortment of Dilusso Salami, Imported Italian Ham, Prosciutto, Sharp Provolone, Roasted Peppers, Marinated Mushrooms, Artichoke Hearts, Olives, Egg Wedges & Tomato. Mixed Green salad, House Vinaigrette

$18
Flatbread Pizzas
Marghertia

Fresh Mozzarella, Tomato, Basil

$14

Wild Mushroom and White Truffle

Spinach, Fresh Mozzarella, Havarti Cheese

$16

Fig & Gorgonzolja

Prosciutto, Brie, Gorgonzola, Mozzarella and a drizzle of Spicy Honey j

$16
Entree
From my grandmother's recipe box | All have a dusting of pecorino cheese
Chianti Braised Short Ribs

Wild mushroom, fontina, and sweet potato risotto

$24

Chicken Marsala

Infused wild mushroom demi, creamy fontina mashers, broccoli rabe

$26

Eggplant Parmesan "Lasagna Style"

Layers of ricotta, mozzarella, & Romano, flash-fried eggplant, side of spaghetti pomodoro

$24

Chicken Parmesan

Topped with imported provolone cheese, Bob's red sauce served with a side of spaghetti

$24

Pasta Your Way

House favorite since 1989 Spaghetti | Penne | Rigatoni | Fettuccine with Bob's red Sauce (Gravy) or Pomodoro

$16

Alfredo | Bolognese $3

add meatball or sausage $3

sub for zoodles or gluten free pasta $4

Homemade Ricotta Cheese Ravioli

$18

Meatball or Sausage $19

Spicy Pork Ragu

Slow Braised Pulled Pork, Fresh Gnocchi pasta, Cherry Pepper jus, Sharp Provolone Cheese

$24

Brocolli Rabe and Sausage

Sautéed with garlic and oil. pasta, pecorino

$21

Lobster Tagliatelle

Creole cream, Tomato, Fennel Confit, Parmesan Crisp, Green Pepper

$28

Cavatelli Bolognese

Beef, pork, & veal with ricotta & fresh mozzarella, fresh basil

$24

My Grandmother's Sweet Ravioli

with red sauce

$21

Rigatoni Al La Vodka

Pancetta, peas, classic creamy vodka sauce, parmesan cheese

$19

Add chicken $23

Add shrimp $26

Add lobster $29
Abruzzi Style Seafood
Swordfish Carciofi

Roasted swordfish Romano artichoke, lemon, white wine, summer herbs, EXVOO, parpadella

$27

Pan Roasted Salmon

Over parmesan faro "risotto" spinach and pomodoro

$25

Lobster Fra Diavlo

Spicy Tomato pan gravy, Fresh Lobster, Tagliatelle pasta

$28

Pan Roasted Fish Board

Fresh Seasonal Fish, served with seasonal vegetables and Parma Mashers M/P

Shrimp Pomodoro

Vermicelli pasta, Fresh Basil Pomodoro Sauce |26 Fra Diavlo Style |28

DiFebo's Cioppino

(Our Christmas Eve Tradition) Clams, Mussels, Shrimp & Fish in a coastal Pescara seafood broth over linguine

$34
Desserts
Fresh Homemade Mini Fruit Tarts

Blueberry limoncello mascarpone or Cherry, almond crumble

$6

Homemade Cannoli

(1)

$8

Tira Mi Su

$7

Peanut Butter Pie

$10

7 Layer Chocolate Cake

$10

Ricotta Cheescake

$8