Main content starts here, tab to start navigating
Rehoboth Beach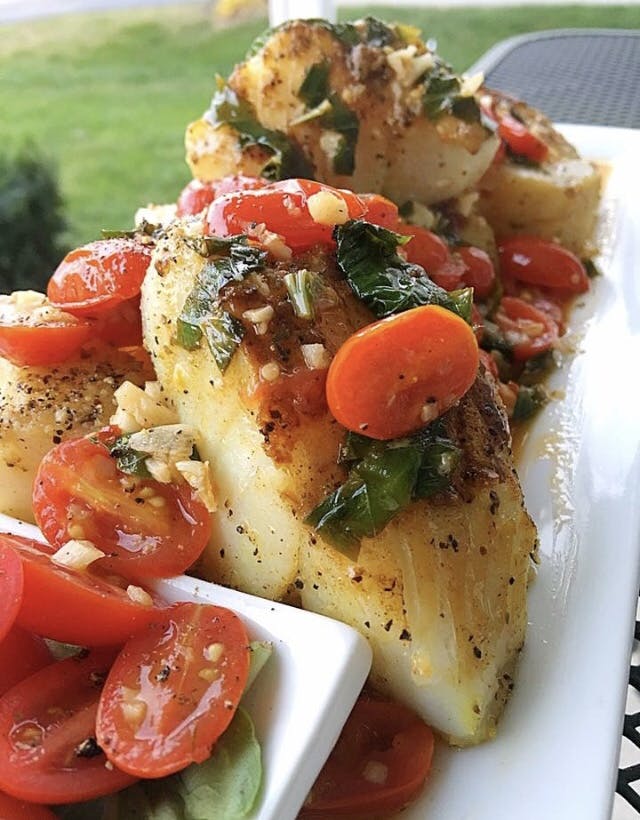 Hours & Location
12 N. 1st Street,
Rehoboth Beach, DE 19971
302-226-4550
Open Sunday - Thursday: 4:00PM - 9:00PM
Friday & Saturday: 4:00PM - 9:30PM
Reservations:
We do our best to honor your reservation requests. Due to social distancing requirements, our outside dining area is limited. Please be patient and understanding as we are operating on a first come first serve basis.
Menus
Fritti
Fried Roman Artichokes

Parmesan, capers, Limoncello aioli.

$12

Mozzarella Stuffed Zucchini Flowers

Truffle honey and ricotta cream.

$10

Calamari

Flour-dusted and fried. Lemon wedge and Bob's red sauce.

$12

Brussels Sprouts & Pancetta

Shaved sharp provolone and reduced balsamic.

$10
Soup
Italian Wedding Soup

Mini meatballs, escarole, egg drop, Parmesan, and chicken broth.

$8
Starters and Sides
Burrata Bruschetta

Imported burrata cheese, roasted red pepper, baby arugula, aged balsamic, and grilled crostini.

$10

Broccoli Rabe & Sausage

Sautéed, garlic and oil, Parmesan cheese.

$12

Garlic Bread

Melted Parmesan, sharp provolone, fresh herbs and spices, E.V.O.O. with Bob's red sauce.

$11

Steamed Mussels

Slow-roasted tomato, fennel, Calabrian chili, and grilled bread.

$12

Veal Ricotta Meatballs

Smoked mozzarella. Finished with *hand-dipped* ricotta, fior di latte, basil, Pomodoro sauce, and crostini.

$10
Salad
Baby Arugula & Shaved Parmesan

Pine nuts, lemon and E.V.O.O.

$9

Classic Caesar Salad

Romaine, house-made dressing, Parmesan crouton crumble, lemon, and shaved Parmesan.

$9

Little Gem Lettuce & Roasted Pear

Gorgonzola dolce, roasted pine nuts, and prosecco vinaigrette.

$9
Entrée Salads
Caesar Entrée

Classic Caesar salad with your choice of meatballs (2), grilled chicken, or chicken cutlet.

$18

Grilled Fish Ceasar Salad

Fish of the day over classic Caesar salad (m/p).

Seared Seafood Positano

Seared fish of the day, little gem lettuce, romaine, beets, egg wedge, tomato, shrimp, potato and asparagus.

$26
Homemade Pasta
Fresh Homemade Spaghetti & My Grandmother's Meatballs

Bob's sauce and gravy. Simple and delicious.

$18

Tagliatelle Carbonara

Pancetta, Parmesan, and egg.

$19

Shrimp Puttanesca

Fresh spaghetti, large shrimp, spicy pepperoncini, Cerignola olives, tomatoes, capers, Calabrian chili.

$26

Fresh Homemade Potato Gnocchi

Hand-cut gnocchi, Pomodoro sauce, fresh basil, finished with ricotta and Tuscan E.V.O.O.

$24

Torchiette & Wild Mushroom

Truffle cream, aged Parmesan, and shaved black truffle.

$27

Sausage Ragu Rigatoni Meza

Chianti, tomato sauce, sweet Italian sausage, fresh herb, fior di latte cheese.

$24

Orecchiette Pasta with Broccoli Rabe & Sausage

House-made pasta, chopped broccoli rabe, sausage, creamy buttery cacio e pepe sauce, shaved Locatelli cheese.

$24

Spaghetti Aglio E Olio

House-made spaghetti, garlic, oil, black olive, and touch of red pepper flakes.

$18

Fresh Mafalda Bolognese

House-made ribbon macaroni tossed with our classic meat sauce, fior di latte, and hand-dipped ricotta cheese.

$26
Pizza
Classic Margherita

Fresh Pomodoro, fior di latte, fresh basil, and Tuscan E.V.O.O.

$16

Wild Mushroom & Black Truffle

Mozzarella, whipped ricotta, fior di latte, wild mushrooms, drizzle of truffle oil, and shaved black truffle.

$19
Old School Classics Since 1989
Parmesan-Crusted Chicken Cutlet

Mashed potatoes, sautéed broccoli rabe.

$21

Classic Cheese Lasagna

Layers of house-made pasta, ricotta, mozzarella, and Bob's red sauce.

$23

Chicken Parmesan & Fresh Pasta

Fresh chicken, pounded and topped with fior di latte mozarella. Served with fresh pasta and Bob's sauce.

$25

Chianti Braised Short Ribs

Wild mushroom risotto, crispy fried leek garnish.

$24

Herb-Crusted Fresh Fish of the Day

Over a white bean and escarole ragu, buttery tomato seafood broth (m/p).

Add shrimp $9
Sides
Broccoli Rabe

Garlic and oil, pinch of red pepper flakes.

$7

Meatball or Sausage

Bob's red sauce.

$3

String Beans and Potatoes

E.V.O.O. and roasted garlic.

$8

Fresh Spaghetti or Rigatoni

Bob's red sauce.

$9

Mashed Potatoes

Buttery and creamy.

$7
Ask your server for additional desserts made fresh daily, recommendations, and seasonal specialties!
Dessert
7 Layer Truffle Cake

Decadent and delicious.

Tiramisu

Rehoboth Chocolate festival Winner

$9

Cannoli (1)

$8
Red Wines
Michael Sullberg Merlot

Aged in small oak barrels, ample flavors of ripe cherries, blackberries, and plum.

$12

$46

Sottano Malbec

Deepened with notes of plums and raspberries.

$9

$34

Fableist Pinot Noir

Lush, full body, notes of black currant.

$14

$60

Franco Serra Pinot Noir

Light-bodied and dry, with notes of bright cherry, strawberry, and raspberry.

$12

$45

Spigallo Chianti

Velvety, dark, deep color.

$13

$54

Montepulciano d'Abruzzo

Rich, bright red fruit.

$44

Barter & Trade Cabernet Sauvignon

Medium-bodied with notes of blackberry and cranberry.

$13

$49

Il Nido Cabarnet Sauvignon

Full-bodied with herbaceous notes.

$11

$42

Gattinara DOCG

Rich in fruits, complex, beautiful finish.

$76

Ruffino, Riserva Ducale Gold, Chianti Classico

Dry and well-balanced with a faint raspberry bouquet.

$94

Brunello di Montalcino

Full-bodied, rich with dark fruits and full finish.

$115

Bertani Amarone

Full-bodied, perfect harmony of flavors.

$165
White Wines
Villa Raino Greco Di Tufo

Rich and aromatic nose of apricot, peach, and citrus. Full-bodied and balanced.

$52

Dreyer Chardonnay

Notes of melon and apple, light acidity, well-balanced.

$13

$48

Oyster Bay Sauvignon Blanc

Crisp, citrus notes and tropical flavors.

$12

$46

Il Nido Pinot Grigio

Full-bodied, floral notes of honeysuckle and lemon juice.

$10

$38

Ca Montini Pinot Grigio

Notes of lemon and apple peel.

$11

$46

Domaine Millet Pinot Grigio

Dry, clear with pale yellow hues, dominated by notes of flowers

$10

$39

Fableist Albarino

Bright peaches with lemon-lime twist. A cross between Chardonnay and Pinot Grigio.

$10

$39

Eve Chardonnay

Fresh, fruity flavors with ripe Washington apples.

$12

$46

Robert Mondavi Chardonnay

Buttery with notes of apple and white peach.

$13

$48
Sparkling & Rose
Anciano

Delightful blend of Monastrell and Cabernet Sauvignon.

$10

$40

Ruffino Prosecco

Hints of peach, pear, and apple with mild floral notes.

$12

$46

Parolvini Moscato

Citrus and floral aromas with hints of melon and sweet grape.

$9

$34

Dom Perignon

Capo di Capo, balanced, tiny bubbles.

$240
Bottled Beer
Peroni

$6

Dogfish 60 Minute

$6

Blue Moon

$6

Miller Lite

$4

Coors Lite

$5

Yuengling

$4

Heineken

Seasonal Selections
Cocktails
Homemade Sangria

Midas Touch

Cuervo Gold, Grand Mariner, splash of mint simple syrup, splash of lime, on the rocks

Lemontini

Absolut Citron, Limoncello, fresh lemon juice, simple

Autumn Gin Fizz

Gin, fresh lemon juice, agave, apple cider, prosecco floater

Marlon Brando

House oaked bourbon, hint of ginger cognac, bourbon soaked cherries

Citrus Crush

Absolut Mandarin, pink grapefruit, lemon Pellegrino

Luca Brasi (Midtown Manhattan)

Rye, walnut liquor, Creme de Cacao, dash of bitters

Woo-woo-tini

Vodka, peach Schnapps, cranberry

Pink-tini

Vodka, sweet pink tea - served extra chilled

Raspberry Gimlet

Bombay Bramble Gin, fresh lime juice, simple, fresh lime foam.

Cran/Rosemary Old Fashiones

Bourbon soaked cherries

Louie Prima

Aperol, prosecco, mint simple
Mocktails
Frank

O.J., agave, pomegranate juice, splash of lemon, fresh strawberries

Dean-O

Grapefruit, agave, lime juice, Pellegrino soda, pinch of salt.

Sammy

Muddled cucumber, lime, simple, club soda.

Marilyn

Ginger ale, cranberry, mint simple, lime garnish.
Finishing Touch
Averna, Campari, Grand Marnier, Bailey's, Disaronno, Kahlua, Sambuca, Grappa Frangelico, Homemade Limoncello.
Ports

10 yr & 20 yr

Cognacs

Remy, VSOP, Domaine de Canton